CENTENNIAL EVENTS

CENTENNIAL SPONSORS
Centennial Kick-Off
DECEMBER 11, 2018
Gather where it all began. On December 11, 1918, six firms came together at the Minnesota Club in Saint Paul to form the first state chapter of AGC of America. Join us as we gather 100 years later, at the same place, on the same date, to celebrate the accomplishments of the past and look to the next 100 years of building innovations.

Bronze sponsors: Hasslen Construction Company, Inc. | J. R. Jensen Construction Company | Jorgenson Construction, Inc. | Kraemer North America, LLC | Molin Concrete Products Company | Woody's Rebar Co., Inc.
Mall of America Family Winter Event
JANUARY 26, 2019
AGC member families are invited to spend a fun-filled winter day at the Mall of America. Guests will receive breakfast at the Hard Rock Café (SOLD OUT), a wristband for unlimited time at Nickelodeon Universe and a commemorative t-shirt! This event will include a community outreach component.

Bronze sponsors: Advanced Masonry Restoration, Inc. | Bituminous Roadways, Inc. | Danny's Construction Company | Egan Company | PCL Construction Services, Inc.
Capitol Display / Day on the Hill
MARCH 12 – 25, 2019
AGC has secured space inside the Minnesota State Capitol to display the history of building in Minnesota! From roads and bridges, to utility infrastructure and heavy industrial, to some of the smallest and largest buildings, AGC members have proudly built this state. We want to share this rich history with legislators, state agencies and students.

On March 21st, we will have an AGC Day on the Hill that will include a luncheon. Join us to be a part of the unified voice for the MN construction industry! There will be opportunities to meet with legislative and state leaders who shape policy that affect your day-to-day operations and construction as a whole.​​​

Bronze sponsors: Adolfson & Peterson Construction | Ames Construction, Inc. | Bolander | Duininck | JE Dunn Construction Company | Lakehead Constructors, Inc. | McGough Construction | C. S. McCrossan, Inc. | McGough | Mortenson | Ryan Companies US, Inc.
Minnesota Twins
JULY 2019
Celebrate construction season with your peers in the great outdoors. We'll reserve the Budweiser Deck, get our name on the jumbotron and maybe throw out the first pitch! We'll have Twins jerseys, and who knows...the Twins might be in contention for the World Series!

Bronze sponsors: Hoffman Construction | Magney Construction |
S & R Reinforcing | McNamara Contracting, Inc.
AGC Golf Tournament
AUGUST 2, 2019
Our annual golf tournament is not to be missed. Always filled with camaraderie and friendly competition, this year's event will include special centennial touches.

Register for Event
St. Croix River Cruise
SEPTEMBER 12, 2019
We'll leave from Stillwater for this casual cruise on the St. Croix River. Enjoy a water view of the award-winning St. Croix Crossing Bridge and learn more about the largest bridge structure ever built in Minnesota. Representatives from Lunda Construction Company and Ames Construction, Inc. will be on hand to give facts and figures as well as answer any questions.
AGC Sporting Clays Fundraiser
SEPTEMBER 18, 2019
Held every year at Minnesota Horse and Hunt Club, the Sporting Clays Fundraiser is our premier Foundation fundraising event. All proceeds go to AGC student scholarship awards. It is a unique and fun way to make connections while supporting the future of construction.
Recognition Dinner
OCTOBER 2019
Join us as we shine a spotlight on our members thathave achieved impressive accomplishments in the area of safety (CHASE), recognize recent Leadership Blueprint and STP graduates, and celebrate two individuals through presentation of the SRI and Lifetime Achievement Awards.
Centennial Closing Celebration
DECEMBER 11, 2019
We will close the year with a final gathering at the Walker Art Center. This futuristic space is the perfect setting as we look forward to the next 100 years of Building a Better Minnesota.
Member Engagement – Member 100 Tour
THROUGHOUT 2019
AGC staff and sponsors will travel around the state, visiting members right where you are! Think root beer floats made with 1919 root beer (of course)! Any member can request a visit! We will coordinate workshops/seminars where possible. We're coming your way!
PLATINUM SPONSORS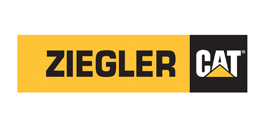 GOLD SPONSORS
​​​​​
SILVER SPONSORS